ABOUT US
Padgett: A History of Success
In 1965, Walter Padgett had a vision. As a small business owner in Athens, Georgia, he witnessed fellow business owners struggling to manage their companies' tax and financial issues. His solution? PADGETT BUSINESS SERVICES, a company that provides small businesses with the expertise they need to address those issues and assist them in building a successful business.
Decades later, we're proud to say, small business owners still rely on Padgett. So much so that we now have thousands of clients across all industries and hundreds of local offices. Mason Newsom, EA can be found at the Padgett Business Services office located in Bothell, Washington.
About Mason Newsom | Enrolled Agent | Accountant |Owner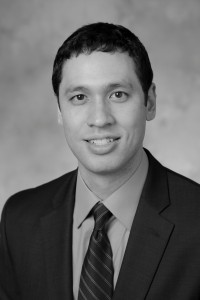 Mason, a proud Washington native, earned his business degree from the Foster School of Business at the University of Washington.
Drawing on over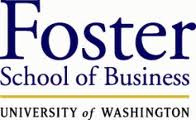 a decade of diverse financial services experience including accounting, tax, finance, and consulting for large Fortune 500 companies, he is committed to only the highest standards of service and is prepared to help business owners reduce their tax liabilities and increase their business profitability.
Prior to joining the Padgett Business Services Bothell office, Mason served as Vice President – Finance & Accounting manager as part of a management team responsible for a large 675 FTE Division within corporate headquarters.
Mason is a trusted partner for his clients providing greater insight and guidance in their accounting, tax, financial reporting, and business planning.  Mason goes the extra mile for his clients and works hard to develop strategic solutions and plans to address his clients' financial issues.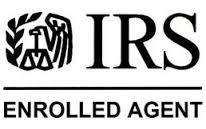 As an Enrolled Agent, Mason has earned the privilege of representing taxpayers before the Internal Revenue Service by passing a comprehensive three-part IRS test covering individual and business taxation. Individuals who obtain this elite status must adhere to ethical standards and complete 72 hours of continuing education requirements every 36 months.
Enrolled agents, like attorneys and certified public accountants (CPAs), have unlimited practice rights. This means he is unrestricted as to which taxpayers he can represent, what types of tax matters he can handle, and which IRS offices he can represent clients before. Enrolled agent status is the highest credential the IRS awards.
In his spare time, Mason enjoys running, hiking the many great trails in Washington state, and visiting with family and friends.
About Ron Espiritu | Accountant
In 1963, Ron arrived from Honolulu, Hawaii to attend Seattle University where he earned a degree in Commercial Sciences. At graduation, he received his US Army Officer's commission and served on active duty for three years including one tour in Viet Nam where he was awarded the Bronze Star for Meritorious Service.
Ron left the army as a captain and went to work in the banking industry, first at the Seattle Branch, Federal Reserve Bank of San Francisco, then, at Seattle First National Bank (Bank of America). During this time, he used the GI Bill to earn his MBA from the University of Puget Sound.
After 10 years in banking, he was hired as controller for a privately owned Seattle company. In 1990 Ron left the company and started a service company and, at the same time, opened the first Padgett Business Services franchise in Western Washington. With the knowledge, skills and experience he acquired as an internal auditor and department manager in banking, controller, and eventually, owner of his own company, Ron provides expert guidance and assistance to his Padgett clients for more than 20 years. In 2013, he transitioned his business to Padgett Business Services of Bothell and took on a part time role at that office.
Ron is married to Sandi, his college sweetheart, for more than 40 years. They have two children and three grandchildren who they enjoy immensely.